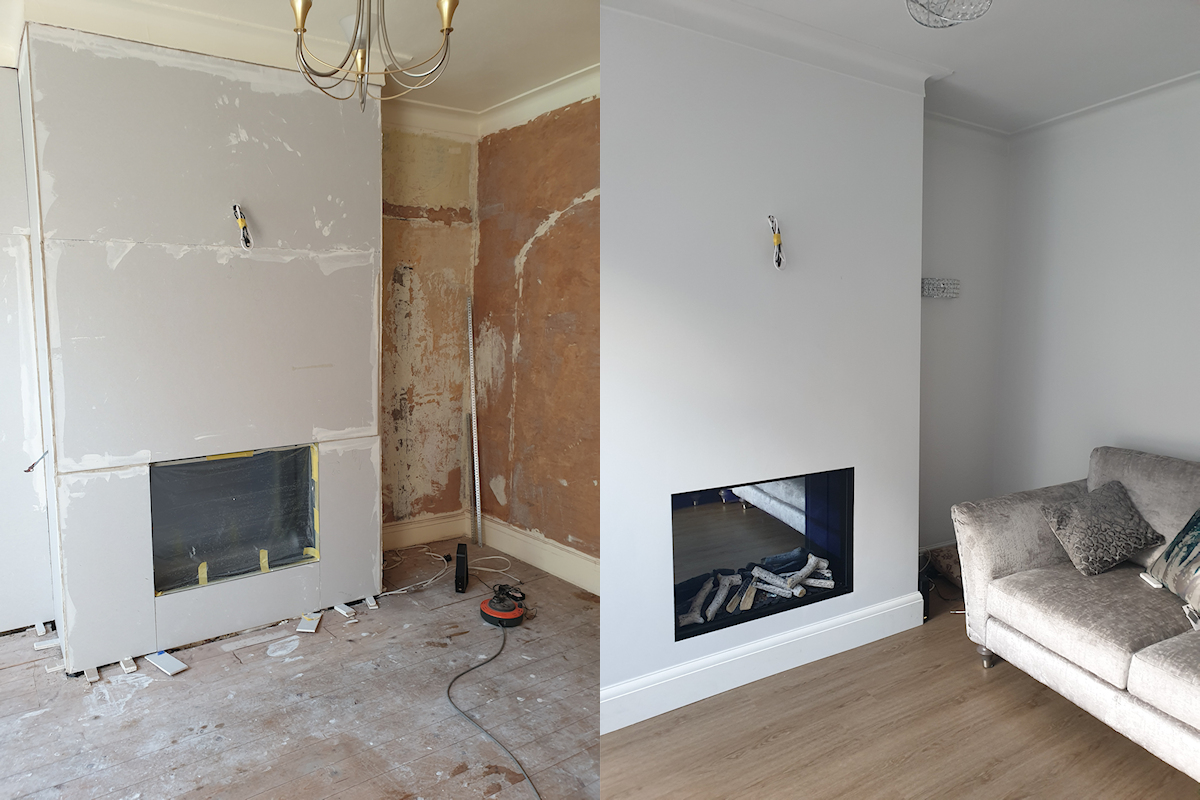 This was a job for Lindsay and David Howard in Marple. In some areas the original plaster was so loose it had to be removed completely back to brick, then plasterboard was applied using dot and dab method then skimmed. The other walls where the plaster was stable, I applied a prep coat of plasterer's pregrit, which has to be applied the day before plaster. I now use this product rather than pva as it's more reliable and gives a rough durable prep coat prior to plastering. After the pregrit prep had set I reskimmed with multi finish. As you can see, the walls look great after the client's very good decorating.
Here's a brief comment from the happy client:
I'd just like to say thank you for the recent plastering job at my home. Done in a truly timely, tidy and professional manner.

Thank you again, see you in 2023 for my next project.
Lindsay Howard, Marple, November 2022
If you need a plasterer in Marple to carry out a plastering job like this please get in touch with Stockport Plasterer John Oldham